I WILL TAKE TIME FOR YOU
Dear patients,
my name is Aliona Berger. I am a doctor specializing in gynaecology and obstetrics. I am your new gynaecologist in Berlin Marzahn-Hellersdorf at the health clinic on Mehrower Allee, here since July 2016.
My team and I are looking forward to your visit and will be glad to act as your steadfast partner in word and deed for all issues related to gynaecology and pregnancy care.
We want to provide you with competent, individualized assistance in every stage of life. Whether you're a teenager, pregnant, experiencing menopause, or advanced in age - I am dedicated to making sure that you are at ease in my clinic. For me a trusting relationship, a good atmosphere, and understanding for my patient's needs are paramount to providing good treatment. Therefore, I am always careful to ensure that I take enough time for your consultation and treatment.
In addition to German, I also speak fluent Russian, Romanian and Moldovan and will gladly assist my patients in these languages as well. If you speak another language, it would be best if you bring someone you trust along with you who also speaks German or English.
OFFICE HOURS
| | |
| --- | --- |
| Monday | 8 a.m. - 3 p.m. |
| Tuesday | 8 a.m. - 12 p.m. and 3 - 6 p.m. |
| Wednesday | 8 a.m. - 14 p.m. |
| Thursday | 11 a.m. - 18 p.m. |
| Friday | By appointment |
Our offices are located in the health clinic on Mehrower Allee 22 in Berlin Marzahn-Hellersdorf. 
We are about a 10 minute walk from the Mehrower Allee tram stop or you can take bus 197 (Bella-Hasse-Straße stop). 
There are a number of free parking spots in front of the health clinic.
I can offer you a variety of different services (advice, diagnostics, prevention, etc.) particularly in the following areas:
pregnancy care
gynaecology
health advice and vaccinations
You can make an appointment online.
Pregnancy is probably one of the most beautiful and complex phases in a woman's life. I have many years of experience in pregnancy care and obstetrics and would be glad to offer you reliable, competent, individualized assistance during this important time. 
As part of my pregnancy care services, I can perform the following preventative screenings for you: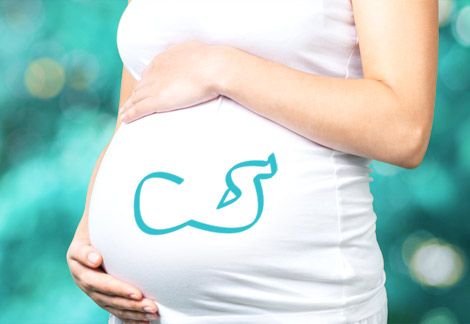 WEEK OF GESTATION
LEGALLY SPECIFIED SERVICES FOR PRENATAL CARE
SERVICES FOR EXPANDED PRENATAL CARE
6 – 9

PREGNANCY DIAGNOSIS:

ULTRASOUND, CHLAMYDIA SCREENING, BLOOD TESTING TO SCREEN FOR LUES, HIV, ANTIBODIES, IRON, BLOOD TYPE/RHESUS FACTOR, AND POSSIBLY RUBELLA COUNT

TOXOPLASMOSIS, FIFTH DISEASE, CYTOMEGALY, 
CHICKENPOX IDENTIFICATION, 
RUBELLA COUNT
10 - 12
1. ULTRASOUND SCREENING
ESTABLISHMENT OF THE MOTHER'S PLAN FOR PRENATAL AND NATAL CARE
NUCHAL TRANSLUSCENCY MEASUREMENT (EXTERNAL)
14 – 16
PREVENTATIVE SCREENING
OPTIONAL ULTRASOUND
18 – 20
PREVENTATIVE SCREENING
OPTIONAL ULTRASOUND
20 - 22
2. ULTRASOUND SCREENING
(BASIC/EXPANDED ULTRASOUND SCREENING)
DETAILED ULTRASOUND SCAN (EXTERNAL)
24 – 26
PREVENTATIVE SCREENING
2. ANTIBODY TEST, IRON
TOXOPLASMOSIS CHECK
OPTIONAL ULTRASOUND
24 - 28
50G DIABETES TEST
75G ORAL GLUCOSE TOLERANCE TEST,
3D ULTRASOUND, OPTIONAL ULTRASOUND
28 – 30
3. ULTRASOUND SCREENING
OPTIONAL ULTRASOUND
30 – 32
3. SCREENING ECOGRAFIE
 
32 – 34
PREVENTATIVE SCREENING, CTG, MATERNITY LEAVE CERTIFICATE, BLOOD DRAWING TO TEST FOR HEPATITIS B, IRON
OPTIONAL ULTRASOUND
34 - 36
PREVENTATIVE SCREENING, CTG
OPTIONAL ULTRASOUND, TOXOPLASMOSIS, STREPTOCOCCUS SWAB
37 - 39
WEEKLY PREVENTATIVE SCREENING, CTG
 
40
PREVENTATIVE SCREENING, CTG
OPTIONAL ULTRASOUND (AMNIOTIC FLUID, WEIGHT CHECK)
FROM DELIVERY DATE EVERY 2-3 DAYS
PREVENTATIVE SCREENING, CTG
 
In gynaecology, I specialize in providing services in the following areas
Cancer prevention and cancer recovery care
Thin Prep
HPV diagnostics
Bladder cancer prevention
Colon cancer prevention
Vaccinations (also HPV)
We perform all common vaccinations. I can also advise you in detail on any one of the vaccinations, particularly vaccination protection before a planned pregnancy.
Ultrasound examinations
Breast ultrasound
Vaginal ultrasound
Girl's consultation
I am always glad to act as a trustworthy advisor for girls who are working through their first questions about their own sexuality, types of birth control, or their own bodies.
Advice on conceiving a child
I offer special consultation sessions for couples wanting to conceive a child. Here you can learn about the topic of pregnancy in general, the reasons for childlessness, and possible therapies.
Gynaecological hormonal imbalances
Especially during puberty and menopause, women may experience hormonal fluctuations. In a shared discussion we can work to figure out the reasons for your hormonal imbalances and work to balance them out again using targeted methods.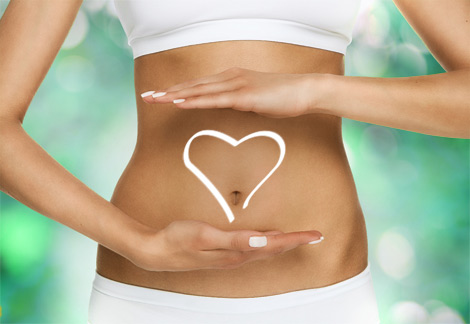 Menopause advice
Starting at age 45, women may start experiencing many of the symptoms associated with natural menopause. These are diverse and can vary from woman to woman. In your advisory sessions we can openly and confidentially discuss all aspects relating to the symptoms of menopause and all the treatment options with or without medication.
Contraception
At our offices I will advise you of the most common types of contraception, their safety, and the advantages and disadvantages of each one:
The pill
Birth control ring
Hormone patch
Birth control shot
Contraceptive coil
Other contraceptive methods (diaphragm, temperature measurement, etc.)
I am looking forward to your visit!
Sincerely Aliona Berger